Comparison of Online Will Making Services
Writing your own will is a relatively straightforward process if your assets and bequests are also straightforward. In these circumstances, as long as you comply with the laws of your state. You can easily write your own will through one of two methods: either draft it yourself with paper and pen or on a computer. Another alternative is to create one through an online program.
Here is a comparison of 4 Will Writing services –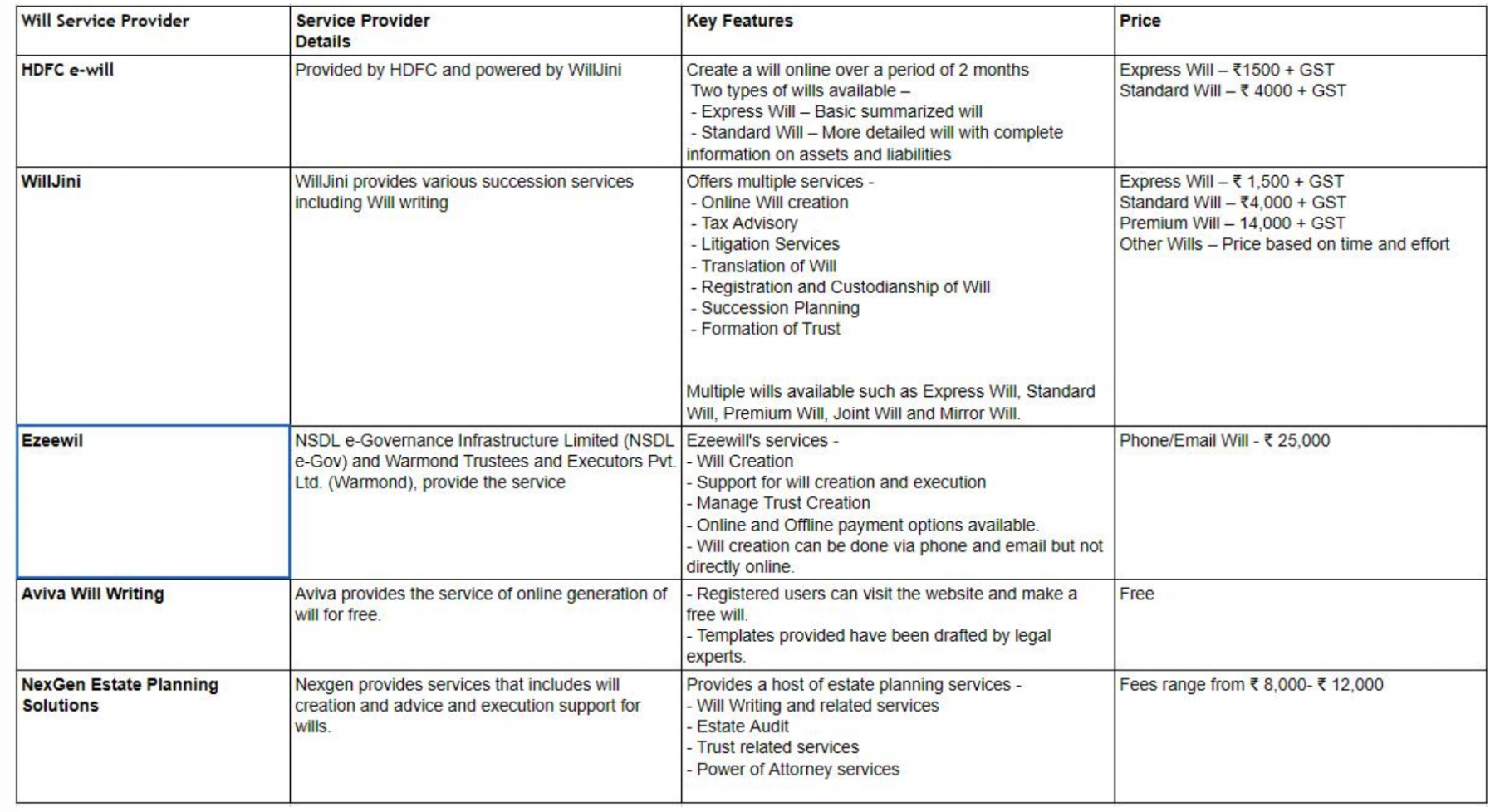 It is a good financial practice to make a will so that your assets and properties are distributed and disposed of as per your wishes and your family can be assured of financial support without disputes and legal hassles.
Vidya Kumar
Dilzer Consultants Pvt Ltd
4 March 2020