How big a house should you buy?
One could dream of buying a sea-side facing villa, but when hit by ground reality could only afford a 2-BHK apartment. So, what is affordability? Is it the amount of savings one could make each month? Or the salary drawn? Let's dive into the nitty-gritty of factors involved in deciding an individual's affordability and how big house one should buy.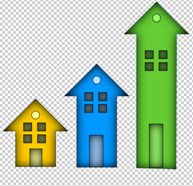 What is Home Affordability?
In laymen terms, home affordability is how big house an individual could afford. Unlike olden days, when people used to save or use their PF to get their own home, modern scenario allow an individual to buy a home at an early age due to ease and simplicity of banks offering home loans. But home affordability is not just dependent on home loan eligibility, but also on an individual's ability to save for the down payment. Home loan eligibility is evaluated after considering different factors that includes an individual's monthly income, age, monthly obligation, retirement age etc. In a way an individual's home loan eligibility is considered to be an indicator of his home loan affordability. Mathematically, home affordability is derived from two factors mainly–
The amount of loan one could avail based on his/her salary
The amount an individual could pay as down payment.
Another factor that could also be considered by the lender is the liabilities a person has, and the assets [gold, real-estate, etc.] he owns before sanctioning a loan.
What is the other cost to be considered while booking a house?
Apart from the house cost, other costs that you should consider are –
House Buying Price – The price for which you would buy the house

Registration and Stamp Duty Charges – The charges are applicable as per state government law, and may vary from one state to another. The charges are paid by the government to register Sale Deed of your house.

Broker Charges – These are applicable if you have a middle agent who is helping you to get the deal done.

Processing Fee by Banks – To process your home loan, banks usually charge 0.25-0.5% of the loan amount.

Corpus Fund/Extra Parking/Miscellaneous – This is not a mandatory cost, as many gated communities may or may not ask for it. The amount could range from 20,000 – 2,00,000 /-.
Of all these costs mentioned, bank sanction 80-90 % of the basic price of the house.
A Quick Example To Help You
Santosh, who lives in Hyderabad, has a monthly income of [take home] 1,00,000 /-. He currently has a car loan for which he pays a monthly EMI of 10,000 /-, and is looking to buy a house by taking a home loan for a tenure of 20 years. Santosh is keen on buying a villa whose price is two crore /-, so let's check out the dream house of Santosh and whether his "affordability" allows him to go for it.
Price of Dream House
Property Value

2,00,00,000 INR

Stamp Duty ~ 5 % of Property Value

1,00,00,00 INR

Registration Charges ~ 1 % of Property Value

2,00,000 INR

Down payment ~20 % of Property Value

4,00,00,00 INR

Corpus

2,00,000 INR

So, roughly the amount needed for down payment + extra charges would be = Stamp Duty + Registration Charges + Down Payment + Corpus

5,400,000 INR

~ 27 % of Property Value

Home Loan Santosh needs for his dream house

14,600,000 INR
How Much Santosh Could Afford?
| | |
| --- | --- |
| Monthly Income | INR 1,00,000 [take home after deducting taxes] |
| Loan Tenure | 20 years |
| Interest Rate | 11 % |
| Other EMI's | INR 10,000 |
| Loan Amount Santosh Could avail | INR 4,359,669 |
| EMI | INR 45,000 |
| Maximum Value Of Home Loan Santosh Could Buy | INR 5,449,587 |
So if he could arrange a surplus of INR 9,150,413 [INR 14,600,000 – INR 5,449,587] he could avail his dream house.
Home Affordability Rule
With this example, we understood that cost of buying a house is almost 20 % more than the property value. And dreaming of a big house does not mean that you could own it unless you have your savings. So, here are some basic rules to work on –
EMI should not be more than 30-36 % of your take home salary
The debt repayment should never exceed 30-36% of borrowers net income.

If the individual is staying in a rented apartment, then he should consider that Rent + EMI should not equal to his pay, or else it would be a crunch situation for his monthly expense. One could counter argue on this, as with rising interest rates, there would be a rise in income as well. But preparing for worst is better than preparing for an ideal

An individual should also consider rising interest rates in future that could stress his monthly budget.

It is also wise to consider the plans of your's, kid and family as you may never know when you are in urgent need of cash.
How To Calculate Home Affordability?
An individual could know his home affordability if he knows these numbers –
Know the Price of the property
Save and Plan for extra costs, the ideal rule says that 20 % of property value is needed.
Check your monthly expense
Your EMI should never be more than 30 – 36 % of your take-home salary.
Keep some liquid aside as emergency funds
Do deduct money you need to pay for insurance premium
Once you have these numbers, you could use our Home Affordability Calculator and know the possibility whether you could own your dream house or not.
We hope we have answered your queries on how big house you could afford and the essential planning it needs. If you still have any unanswered questions or need help, feel free to contact us here.
We would be glad to help you with your planning and investment related decisions.
Samiksha Seth
Content Strategist – Dilzer Consultants Pvt Ltd.
Sources:
http://www.businesstoday.in/for-the-record/can-you-afford-to-buy-a-house/story/8400.html
http://assetyogi.com/how-much-house-can-i-afford/
http://www.propertyguru.com.sg/mortgage/affordability-calculator