There are so many forms! Which Income Tax Form Should I Fill To File my returns
An Income Tax Return (ITR) serves as a comprehensive overview of your earnings, losses, investments, and tax payments. Mere tax payment is insufficient; you must also file your income tax return with the government. This process not only documents your tax payment but also ensures the accurate calculation of your tax liability.
The Income Tax website provides various ITR forms, and it's crucial to select the appropriate one to avoid filing incorrect returns. So, how do you determine which form is the right fit for your circumstances? Continue reading to uncover the answer.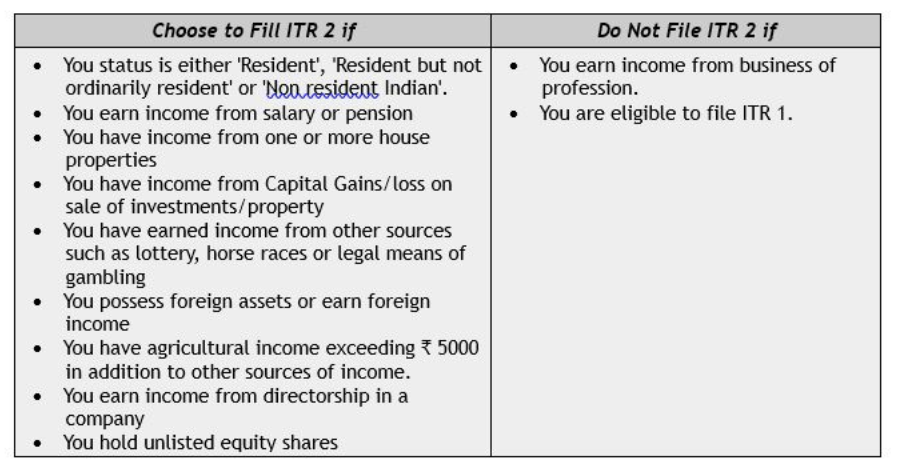 Hope this helps you in filing your Income Tax Returns. Do remember to file your returns on time.
Vidya Kumar
Dilzer Consultants Pvt Ltd
2 July 2019