Why HDFC stocks were a better investment than houses in last 8 years
While Indians have been pouring money into property stocks in a weak market, foreign institutional investors increased their ownership of HDFC to 79.65% as of 31 March. Photo: Pradeep Gaur/Mint
If real estate was your investment idea between January 2007 and September 2014, there was a smarter investment option: buying shares of India's largest housing finance company, Housing Development Finance Corp. (HDFC).
Had you purchased a house, you would have had to choose your location well: 89 of the 195 location pockets across 25 cities tracked by a price index of the National Housing Bank (NHB) returned less than a bank deposit. Had you bought into a basket of real estate stocks put together by BSE, your investment would have eroded 80%.
By comparison, the share price of HDFC appreciated more than three-fold during this period. It delivered returns that were beaten by only one out of 25 cities on an overall basis and by 15 of the 195 location pockets tracked by the NHB Residex. Ironically, while Indians have been pouring money into property stocks in a weak market, foreign institutional investors increased their ownership of HDFC to 79.65% as of 31 March—the highest foreign ownership among the 30 members of the benchmark BSE Sensex.
HDFC versus other real estate investment options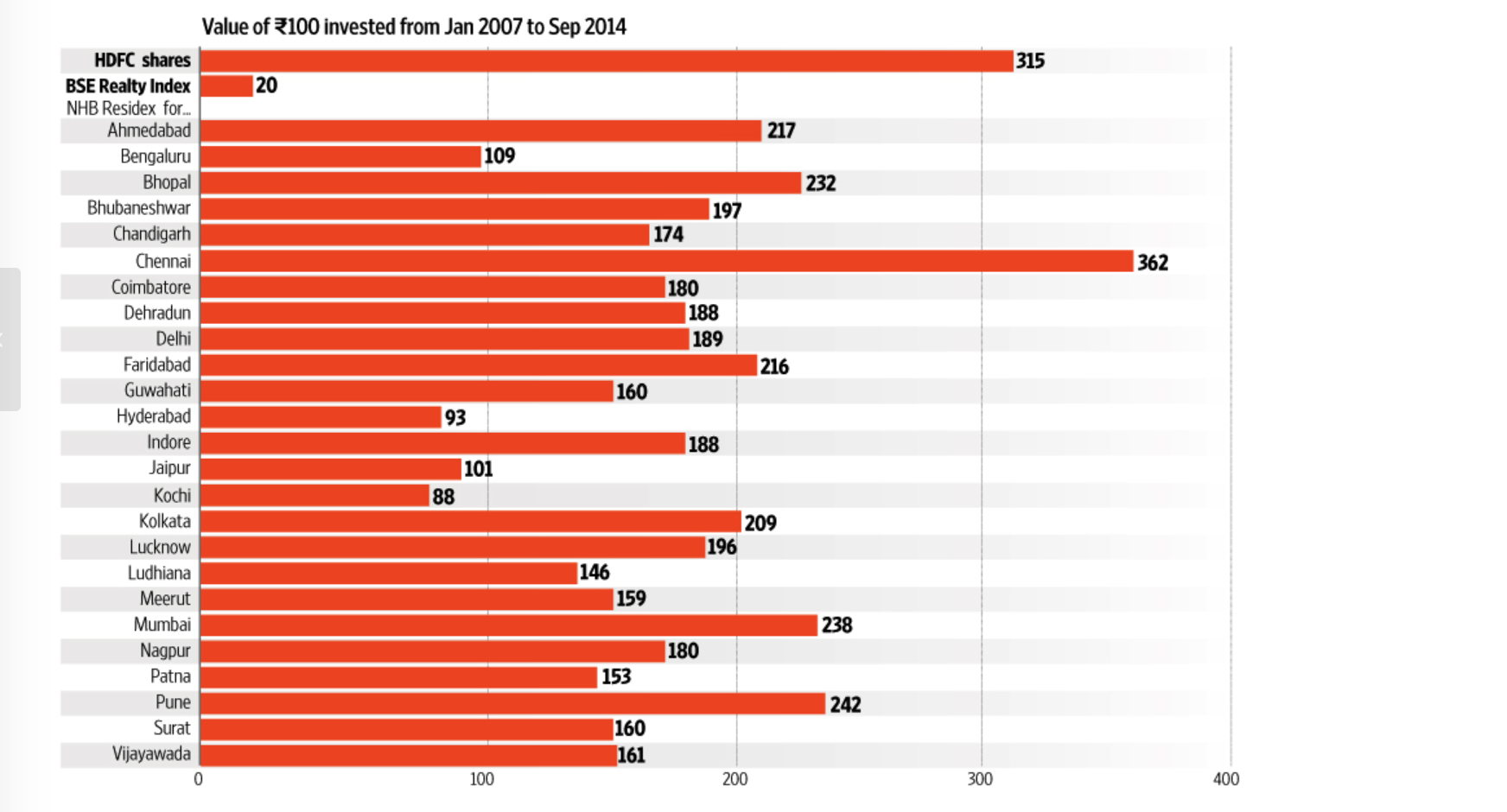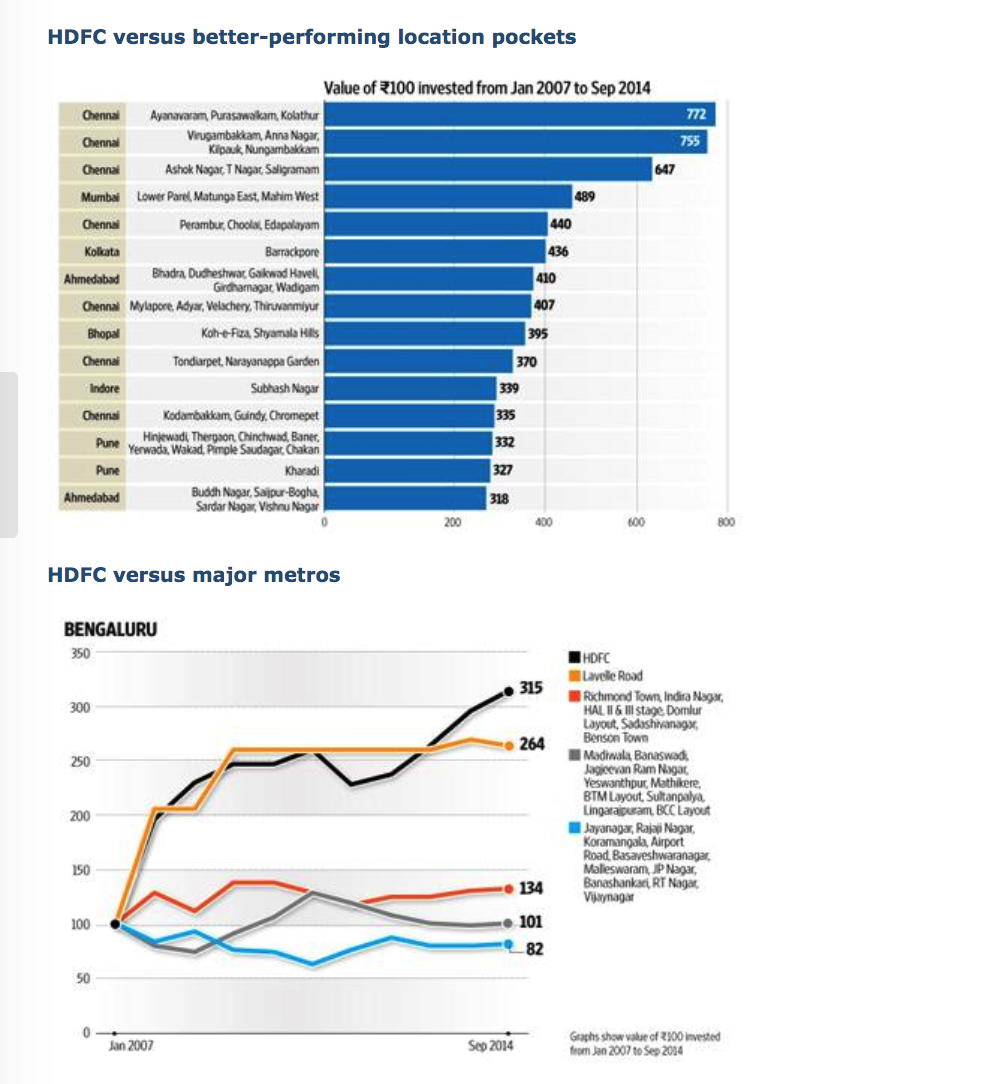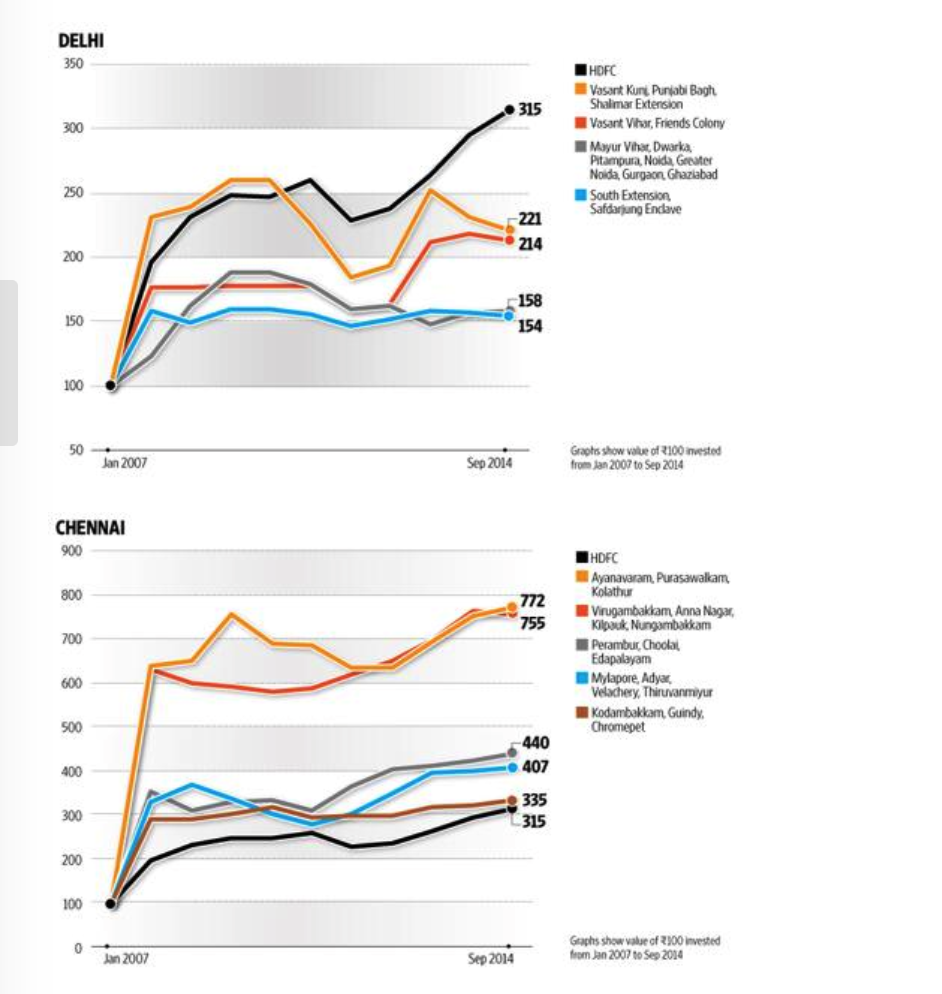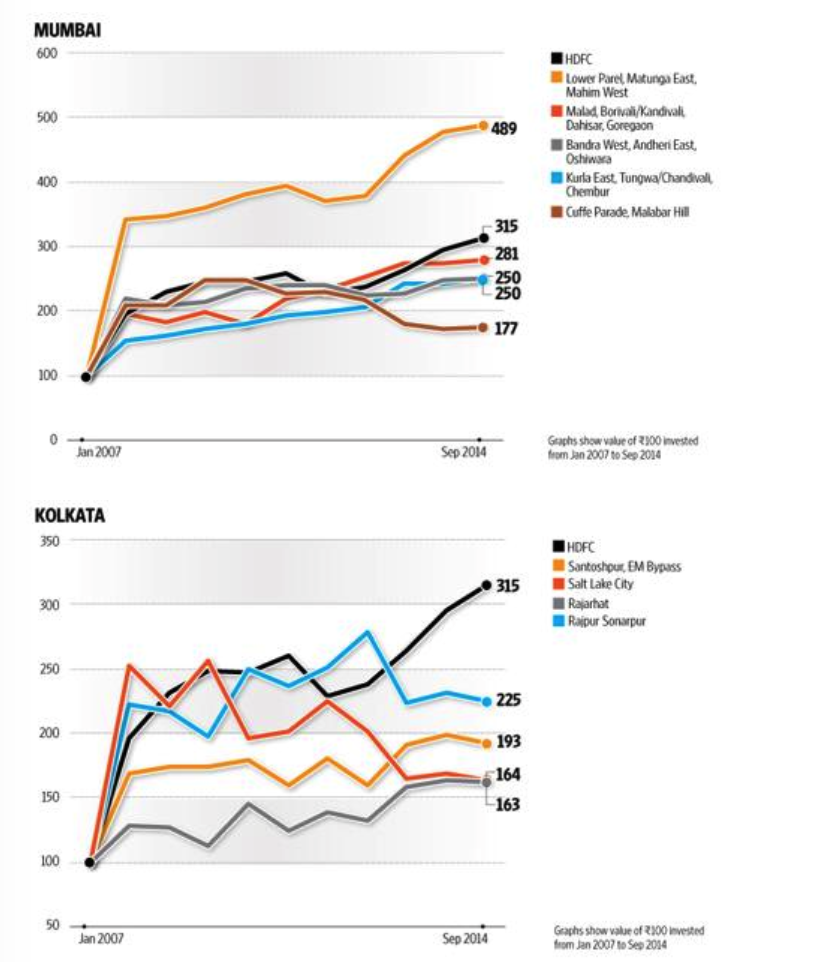 14 May 2015