There are so many forms! Which Income Tax Form Should I Fill To File my returns
An Income Tax Return(ITR) is a summary of income earned, losses made, investments made, taxes paid etc. It is not enough to just pay taxes. You have to file your income tax return with the government. This will help in recording that you have paid your tax as well as calculate the correct tax payable.
There are many ITRs available on the Income Tax website. It is important to choose the right one as else it can be seen as incorrect returns filed. So which one is the right one for you? Read on to find out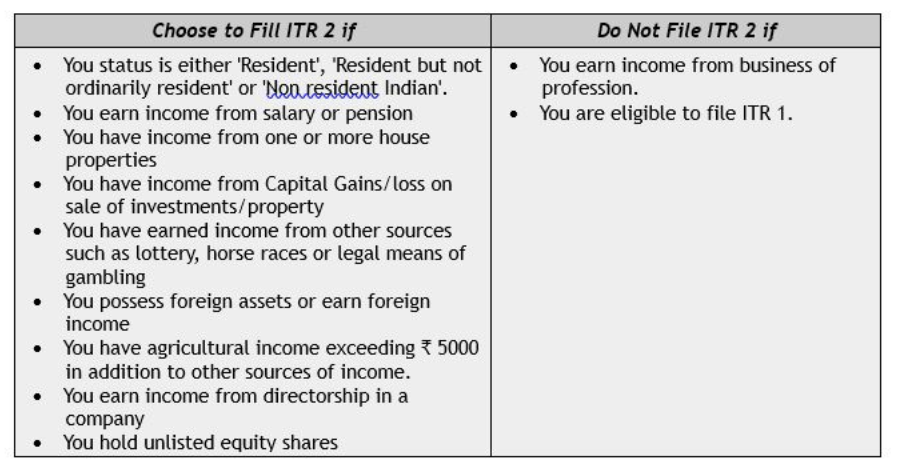 Hope this helps you in filing your Income Tax Returns. Do remember to file your returns on time.
Vidya Kumar
Dilzer Consultants Pvt Ltd
2 July 2019